help promote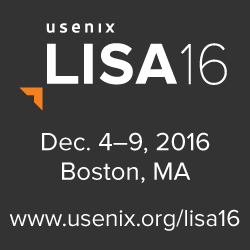 Get more
Help Promote graphics!
usenix conference policies
twitter
Chris "Mac" McEniry
Chris "Mac" McEniry is a practicing sysadmin responsible for running a large ecommerce and gaming service. He's been working and developing in an operational capacity for 15 years. In his free time, he builds tools and thinks about efficiency.