help promote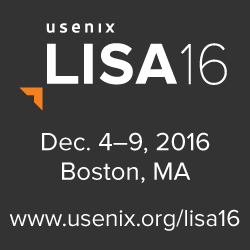 Get more
Help Promote graphics!
usenix conference policies
Puppet Camp Seattle
Sponsored by Puppet Labs
Tuesday, November 11, 2014, 9:00 am–5:00 pm

You're invited to Puppet Camp Seattle 2014!
Puppet Camps are one-day, regional events held around the world for people who are currently using or interested in using Puppet. You will have the opportunity to talk to a diverse group of Puppet users, benefit from presentations delivered by prominent community members, share experiences, and discuss potential implementations of Puppet with your peers.
While both new and experienced Puppet users are welcome to attend, the presentations are geared slightly more toward beginners. More experienced users can still benefit from the presentations and networking with other Puppet users.
A bit more about the format:
This is a full-day, one track conference with talks and demos about using Puppet, Puppet Enterprise and related technologies.

You should expect between 5 and 8 talks delivered by Puppet users and Puppet Labs employees.

We provide you with coffee, lunch, and a networking reception after the event. The small attendance fee helps us cover the cost of food and the room.
Attend this camp to learn new ways to use Puppet and related technologies with ideas you can immediately implement. Completely new to Puppet? Puppet is IT automation software that helps system administrators manage infrastructure throughout its lifecycle, from provisioning and configuration to orchestration and reporting. Learn more at PuppetLabs.com.
Puppet Camp Seattle will be co-located with LISA14 at the Sheraton Seattle Hotel in Seattle, WA, and will take place on Tuesday, November 11. An updated agenda is available here.
Registration
Registration is free for LISA14 attendees.
To register for PuppetCamp Seattle only, you can purchase a ticket here.
Discounted Registration for LISA14
Not only is Puppet Camp free, if you register for Both Puppet Camp Seattle and LISA14, you will also receive a $50 discount on the LISA14 Conference Pass (valid for all talks, mini-tutorials, meals and evening events taking place Wednesday November 12 - Friday November 14). Use Discount Code: LISA14PUPPET during your LISA registration.