help promote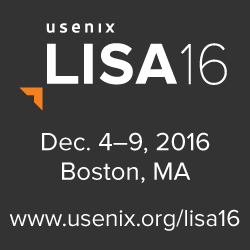 Get more
Help Promote graphics!
usenix conference policies
Activities
Attendee events are planned throughout the week. Take part in the always popular Poster and Birds-of-a-Feather sessions (BoFs). Mingle with your peers and technological luminaries during the reception and exhibit hall happy hour. Don't miss out on this unique opportunity to network with colleagues working in multiple disciplines. Check back here for the latest additions to the activities schedule.
Welcome Reception
Saturday, 6:00 pm–7:30 pm, Metropolitan Ballroom
Whether this is your first time at LISA or your 28th, stop by the Welcome Reception and Conference Orientation to learn how to get the most out of the conference. The orientation includes an overview of Seattle, an introduction to LISA, and an opportunity to meet your peers. Refreshments and snacks provided.
Board Game Night
Sunday, 8:00 pm–11:00 pm, Ballard Room
Join us on Sunday night for some good old-fashioned board games. Take a step back into the past and test your knowledge playing the Totally 80s edition of Trivial Pursuit. Challenge your fellow attendees to a game of Scrabble or Pictionary. Bring your own games, too!
Birds-of-a-Feather Sessions (BoFs)
Monday, November 10, 7:00 pm–11:00 pm
Tuesday, November 11, 7:00 pm–11:00 pm
Wednesday, November 12, 7:00 pm–11:00 pm
Thursday, November 13, 8:00 pm–11:00 pm
Lead or attend a BoF! Meet with your peers! Present new work! Don't miss these special activities designed to maximize the value of your time at the conference. The always popular evening Birds-of-a-Feather sessions are very informal gatherings of persons interested in a particular topic. BoFs may be scheduled during the conference via the BoF board in the registration area. Looking for the latest schedule and room locations? View the current schedule.
Vendor Birds-of-a-Feather Evening Sessions
Want to demonstrate a new product or discuss your company's latest technologies with LISA attendees? Host a Vendor BoF! Let USENIX bring the beer and wine, you bring your best technicians. Email sponsorship@usenix.org for more information.
Students/Young Professionals Meetup
Monday, 7:00 pm–8:00 pm, Redwood Room AB
Come for the refreshments, stay for the opportunity to meet and network with other students and young professionals.
USENIX Women in Advanced Computing (WiAC) BoF
Monday, 8:00 pm–9:00 pm, Redwood Room AB
Wednesday, 9:00 pm–10:00 pm, Grand Ballroom B
Let's talk about women in advanced computing. All registered attendees—of all genders—are welcome to attend this BoF.
LISA Lab
Open 24 hours per day! Willow Room A.
The LISA Lab is a dedicated "hack space" positioned right in the middle of the conference and is uniquely equipped to allow you to dive deeper into topics you've been exploring throughout the week. It's also a great place to collaborate with speakers and fellow attendees to develop, visualize, and test solutions to the challenges you face back at the office. The Lab will be open continuously from 9:00 am Wednesday to 5:00 pm Friday.
See the LISA Lab page for more information.
Women's Breakfast Meet and Greet
Wednesday, 7:30 am–11:00 am, Madrona Room
All self-identifying women of LISA14 are invited to attend the inaugural Meet and Greet on Wednesday morning. Enjoy a continental breakfast and the opportunity to network with fellow attendees throughout the morning.
LISA14 Expo
Wednesday, Noon–7:00 pm
Thursday, 10:00 am–2:00 pm
Metropolitan Ballroom
Looking for the latest and greatest? Visit the LISA14 Expo to find new technologies, products, and services. We encourage our exhibitors to bring their technical staff so that you can learn about products and innovations from knowledgeable vendors. Get in-depth answers to serious questions, let vendors know how you use their products and what you want to see next!
Expo Happy Hour Sponsored by Oracle
Wednesday, 5:30 pm–6:30 pm, Expo Floor
Join us at the LISA14 Expo for refreshments and take the opportunity to learn about the latest products and technologies. Don't forget to get your vendor passport stamped! The main LISA14 Raffle will take place during the Happy Hour so do not miss out!
Vendor Passports and Passport Raffle
Vendor Passport Drawing: Thursday, 1:30 pm on the Expo Floor
Win a Nexus 9 or a Moto 360! Look for your vendor passport in your attendee bag. Visit the booths on your passport, take a moment to chat with the exhibitor, and get all your squares stamped to be eligible for the raffle. You must be present to win. Good luck!
Poster Session
Wednesday, November 12, 6:30 pm–7:30 pm
Check out the cool new ideas and the latest preliminary work on display in the posters. Take advantage of an opportunity to mingle with colleagues who may be interested in the same area. See the Poster Session page for the list of accepted posters.
LISA14 Conference Reception
Thursday, 6:30 pm–8:30 pm, EMP Museum
Rock the night away with us in the Sky Church at the EMP Museum. Release your inner rockstar with OnStage. Complete with hot lights and screaming fans, On Stage invites participants to step into the spotlight to perform one of five songs before a virtual audience. Or explore some of your favorite movies walking through the hidden galleries Fantasy: Worlds of Myth and Magic, and Can't Look Away: The Lure of Horror Film. Admission to the reception is included with your registration. Guest tickets are available for purchase.
Roundtrip transportation to the EMP Museum is available via the Seattle Center Monorail. The Monorail station is located in Westlake Center Mall, two blocks from the Sheraton Seattle, at (5th Avenue and Pine Street). You must show your LISA14 badge to board the train. The Monorail will take a nonstop 90-second trip to Seattle Center, where the EMP Museum is located.
LISA14 Evening Event Guest Pass
Thursday, November 13, 6:30 pm–8:30 pm, EMP Museum
This provides admission for a guest to all evening events including the Exhibit Hall Happy Hour, evening BoFs, Conference Reception at the EMP Museum on November 13, 2014, and more.
*Please note: if you have purchased registration for the LISA14 Conference Program, you do not need to purchase an Evening Guest Pass for yourself. The evening events are automatically included in your LISA14 registration fee; this options is available as an optional item during the LISA14 registration process for those attendees who would like to bring a guest to the evening events. Please email conference@usenix.org with any questions.