help promote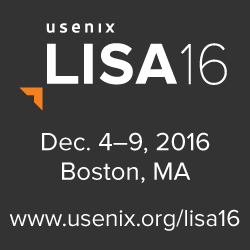 Get more
Help Promote graphics!
usenix conference policies
Venue, Hotel, and Travel
Why should you stay in the headquarters hotel?
We encourage you to stay in the headquarters hotel and when making your reservation to identify yourself as a USENIX conference attendee.
It is by contracting sleeping rooms that we can significantly reduce hotel charges for meeting room rental. When the sleeping rooms are not utilized, we face significant financial penalties. As a result, these penalties ultimately force us to raise registration fees.
We recognize, however, that not everyone can afford to stay in the conference hotel. We always try to book venues that have some low-cost alternatives available near the conference.
With costs going higher and higher, USENIX is working very hard to negotiate the very best hotel rates and keep other conference expenses down in order to keep registration fees as low as possible. We appreciate your help in this endeavor.
The conference--and all activities unless otherwise noted--will be held at the Seattle Sheraton Hotel.
Hotel
USENIX has negotiated special rates for conference attendees at the Sheraton Seattle Hotel. There are still a few rooms remaining at the special group rate.
See the "Reservations" section below for details.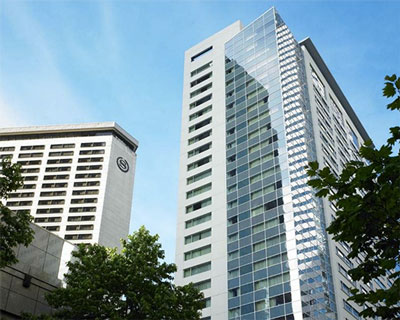 Sheraton Seattle Hotel
1400 Sixth Avenue
Seattle, WA 98101
Hotel Reservations Phone: 206-447-5547
Special Attendee Room Rate
We have a block of rooms available for $210 single or double plus tax. This rate includes guest room wireless.
Reservations
The hotel reservation discount extended deadline was October 24, 2014. The hotel will honor the special attendee room rate after this date as long as there are rooms available. To make your reservation at the special USENIX rate, please call the Sheraton Seattle Reservations Department at 206-447-5547 and mention USENIX or LISA. If you call after regular business hours, please leave a message and they will return your call.
Room Sharing
Need a roommate at LISA14? Subscribe to the roomshare email list.
Discount Airfare

USENIX has partnered with American Airlines to provide a 5% discount on your trip to Seattle. Plan to book early for the best airfare discounts. Use the following information while booking your flights to receive the USENIX discount:
Meeting Promotional Code: 25N4BH
Valid Travel Dates: November 6–17, 2014, to SEA
Discount Car Rental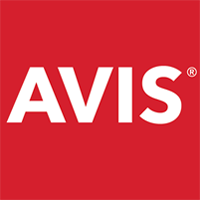 USENIX has partnered with Avis to provide discounts on car rentals for your trip to Seattle.
Book now at the discounted rate or call Reservation Phone at (888) 754-8878.
Discounted rates and unlimited mileage
Discount Code: D012158
Airports and Ground Transportation
Airports
SEA-TAC Airport (SEA) is located in Seattle approximately 15 miles (24 km) from the hotel.
Transportation to/from SEA-TAC Airport
Shuttle Express Service from the airport: Passengers are picked up at the inner drive curb on the third floor of the airport garage.
Book Transportation from SEA-TAC airport to the Sheraton Seattle Hotel or call 425-981-7000 for reservations. Departing passengers are dropped off at their airline.
Trip Planning Tools
Visit Port of Seattle for transportation and trip planning options.
Parking
Limited valet parking is available at the hotel with priority given to overnight guests. Drive-in guests, if accommodated, are charged at the hourly rates. Oversize vehicles (over 6'6") will be directed to the nearest garage that can accommodate them.
0-1 Hour: $16.00
1-2 Hour: $19.00
2-3 Hour: $23.00
3-4 Hour: $28.00
4-5 Hour: $34.00
5-24 Hour: $46.00
Overnight: $46.00
Please visit www.seattle.gov for information about additional parking near the hotel.
About Seattle
Exploring Seattle
Curated by USENIX Local Chair Lee Damon
Traveling to LISA14 from outside the U.S.A.?
See detailed advice from the National Academies about visiting the United States.