help promote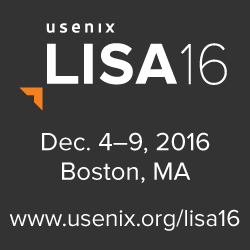 Get more
Help Promote graphics!
usenix conference policies
Getting Around Seattle
General Layout of Seattle/Getting Around
Aves go north/south
Streets go east/west
Interstate 5 tends to separate addresses between W and E
Downtown tends to separate addresses between N and S
Numbers (e.g. 80th St) repeat with just NW/NE/SW/SE to distinguish them. Aves will have compass points at the end of the name, streets will start with compass points. e.g. NE 40th St is different from SW 40th St and 32nd Ave SW is different from 32nd Ave NE. Make sure you note any cardinal additions to the street address.
Transit Options
"The Downtown Seattle Transit Tunnel" aka "The Bus Tunnel" or just simply "The Tunnel" runs mostly N/S through downtown with 4 stops along 3rd/4th Ave and one at the E end of a dogleg near 9th Ave. Link light rail starts (or ends, depending on how you look at it) in Westlake Station which is the farthest North of the 3rd/4th Ave. stations. Link does not go to Convention Place Station. If you rode Link from the airport chances are you got off at Westlake stations. A lot of buses that will take you to other parts of the Seattle Metropolitan Area go through the tunnel.
Many people who live in Seattle use the bus to get around. While it isn't perfect it does a reasonable job. RFID-based ORCA cards can be used with a purse (charge per ride) or with a monthly pass. ORCA cards are available in tunnel stations and from some drug stores. Link will get you from downtown to the airport and back (be sure you get your ticket or present your ORCA card to the reader before you get on the train!). There is a streetcar line that starts near Westlake and goes up to Eastlake. Taxis/Uber/Lyft/etc offer a more direct but more expensive option for getting around town. If you need a car for half an hour or so Car2Go might fit the bill (if you're already a member). If you're planning to visit Tacoma or Everett check out the Sounder train. For trips to Olympia, WA; Salem/Portland, Oregon; or Vancouver, B.C., Amtrak Cascades and Bolt Bus are good options.
Neighborhoods
Seattle is made up of a bunch of smaller named communities: Wallingford, The ID, SODO, Central District, Capitol Hill, Fremont, Ballard, The U-District, etc. are all distinct but integral parts of Seattle. The conference hotel is in the brilliantly named "Downtown" district. Downtown has lots of shopping, lots of fairly expensive business-lunch restaurants and is probably the least interesting part of Seattle with the exception of the area around Pike Place Market.
Capitol Hill was once the more liberal part of Seattle. There's a lot of good food and many bars (mostly gay, a few straight, some upscale, some … not upscale) there. It is also a good place for shopping and people watching. It is located just uphill (a.k.a. East) of the hotel. It has been gentrifying a lot lately so has a very different flavor than it did last time LISA was here in 1999.
"SODO" used to mean SOuth of the DOme but they blew up the Kingdome (before it was paid for) so now it just means South of Downtown. The only things of note in SODO are The Mothership (our nickname for Starbucks' headquarters building) and a couple of sporting venues. There is reputed to be a good BBQ place there but I can't vouch for it.
The International District (usually referred to as "the ID" or even simply "ID") is sometimes mistakenly called Chinatown (http://www.cidbia.org/. You'll also find Little Saigon and several other related communities in the same general area. It is an easy walk South of the conference hotel. Some of the restaurants in the ID are very good and strive for authenticity. Some are cliched Americanized Asian. There are several good shops to buy loose leaf tea and other imports here.
Pioneer Square (the square) is in Pioneer Square (the district). It is SW of the hotel. Seattle started there and many of the oldest surviving buildings (most of the oldest buildings were lost in The Great Seattle Fire) are found in this area. The road that gave rise to the name "Skid Row" is Yessler and runs into Pioneer Square. (Skid row refers to the skids they used to slide the trees to the sawmill.) The square is a nice area with a pergola and a totem pole that make for good photography opportunities.
The waterfront/wharf next to downtown is mostly a tourist area. The ferry dock is located at the South end and the Clipper boats that can take you to Victoria BC are at the North end. There are a lot of seafood places, some of them are even slightly better than mediocre. A few of the more expensive ones fall into the "not bad" category. There are a lot of opportunities to buy touristy tchotchkies. At the very north end of this section is the Olympic Sculpture Garden.
Belltown is just North of Downtown. It's a mix of low-end dive bars and expensive condos. There are some good restaurants and a good coffee shop there.
Queen Anne is a friendly mixed residential and business area North of Belltown. The Space Needle/Seattle Center is located here along with another sports arena and some excellent restaurants. Half way up Queen Anne hill is Kerry Park, the photo spot for Seattle. On a clear day (yes, we do have them) you can see the needle, all of downtown, the Sound, and Mt. Rainier.
Fremont is the Center of the Universe (just ask them, they'll point out the sign). It is located across the waterway from the North side of Queen Anne. It's a lively artist community that resents any implication that it is part of Seattle. Fremont has a thriving tech community (Google, Adobe, and several other companies have buildings or campuses here). There are interesting restaurants, bookstores, and statuary mixed in among the more regular-seeming things. If you go there check out the authentic statue of Lenin and the Waiting for the Interurban.
Ballard is an old community with ties to Norway. There are still a few traditional restaurants there along with some new places and a lot of new condo development. A great loose-leaf tea shop (Floating Leaves) is found here. The Ballard Locks and formal gardens are an interesting operation with a fish ladder that is visible from the side so you can watch the salmon swim by during the times of the year that they do so. Ballard is also home to many newer, smaller breweries.
Wallingford, located East and slightly North of Fremont, is an eclectic area of housing and small shops. There is good food and good shopping along NW 45th St between I-5 and Stone Way.
The University District, aka U-District, is located East of Wallingford (separated by I-5). The University of Washington's Seattle campus is located here. There are lots of places that cater to student tastes and student budgets with several good examples found on The Ave (aka University Way).
The Central District is South of Capitol Hill. It's kind of flat, kind of boring, mostly suburban but there's good fried chicken at Ezell's if you're craving fried chicken. The grave site of Hollywood Superstar and local Seattleite Bruce Lee and his son Brandon Lee may be visited here.
Note that Woodinville, Redmond, Bellevue, Kirkland, Kent, and such are not listed here. They are distinct cities/towns in their own right. Besides, they're on the other side of Lake Washington (which lies to the East of Seattle). I won't be commenting further on those communities though I do suggest one restaurant in Woodinville.
Seattle Places/Activities
Most of these venues target tourists and you can expect to be charged thusly.