help promote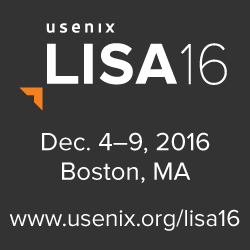 Get more
Help Promote graphics!
usenix conference policies
Seattle Restaurants
Food Notes
There are certain kinds of food that Seattle does really well. There are also certain kinds that you're not likely to be as happy with here. If you want seafood or Asian, you've come to the right place. If you want Russian, maybe not so much (avoid Piroshky Piroshky in Pike Place Market. 'Nuff said).
Among the excellent types you'll find here are:
"American Bistro"
brewpub/microbrewery
Ethiopian (I'm told. Not being into hot-spicy I tend to avoid it so can't vouch)
Indian/Mediterranean/North African
Italian
Seafood (fish, clam, mussels, crab. Lobster isn't local so not as good)
Thai (all over, everywhere, lots and lots and lots with a huge variety in quality)
Vegetarian/vegan (just about any place but a steak house is going to have reasonable options)
People with crohn's disease and those who like to follow fad diets will find options at most local restaurants but national chains don't tend to localize their menus.
For the less adventurous eaters there are plenty of options like Cheesecake Factory, Gordon Biersch, and representative examples of every national chain. Red Robin is a local hamburger chain that has found nation-wide success but hasn't lost their Seattle sensibilities. Places like The Crab Pot do not represent actual local/regional crab restaurants, please don't think them representative of Seattle or the excellent crab you can get here.
When it comes to caffeinated beverages we have a generous supply. Local coffee shops have a lot of competition so they tend to be good or be gone. The major chains (Starbucks, Tully's, Peet's) are heavily represented but it isn't hard to find a non-chain place if you prefer. (Note that Seattle's Best Coffee is owned by Starbucks.) Local connoisseurs avoid getting coffee in the national chain restaurants (e.g. Denny's) though, since they're rarely up to local standards.
For tea drinkers you can get good or at least reasonable chai (latte style) at most of the Indian restaurants. Most coffee shops offer bagged tea but nothing special. If you want to sit down and enjoy a cup of tea there's The Crumpet Shop (Pike Place Market) or Queen Mary (U-District) for English-style tea service and Remedy Tea (U-District) and Teahouse Kuan Yin (Wallingford) for Asian style.
If alcohol is more your speed you have lots of options. Microbreweries and brewpubs abound — See the section on Brewpubs, Breweries, and Beer Bars written by Ian Dotson for some suggestions. As you would expect in any city, there are whisky bars, dive bars, sports bars, and any number of other purveyors with and without themes.
Restaurants
This list generally avoids the national chain restaurants like Cheesecake Factory (across the street from the Convention Center) and Gordon Biersch (in one of the downtown shopping malls) since most people are already familiar with them. Google Maps is a great resource for finding them.
Breakfast
Patty's EggNest - A Scandinavian pancake and waffle house started in Ballard that has grown to a chain of 4 local restaraunts. None are downtown, sadly.
Bistro or Upscale Bistro
All three of these fall into the highly recommended category.
Barking Frog (~45 minute cab ride to Woodinville, reservations strongly recommended, upscale)
Lecosho - (Pike Place Market, bus/cab/long walk)
St. Clouds - (Madison Park, bus/cab, family friendly but the bar tends to be quiet on nights when there isn't a live band playing.) More in line with family budgets.
Brunch/out of town/weekend lunch
Cafe Nola - (a very nice 35 minute ferry ride to Bainbridge Island then a 20 minute walk) Family-friendly, not expensive. I recommend anything with the dungeness crab on it.
Burger/Sausage Joints
Coffee/Tea/Chocolate/snack Shops
Bedlam - (Belltown, bus/cab/long walk)
Bottega Italiana - (Pike Place Market, walk/bus/cab) Illy coffee and the best gilato in Seattle.
The Confectional - (Pike Place, Capital Hill, etc) Amazing cheesecakes and chocolate items. Try the hot chocolate but go easy on it. It's strong.
The Crumpet Shop - (Pike Place Market, walk/bus/cab) Botomless tea, good crumpets.
Chocolati (downtown library, Greenlake, Wallingford) Purveyers of fine drinking and eating chocolates.
The Daily Dozen (Pike Place) Fresh-made small doughnuts. Highly addictive!
Dilettante - (Capitol Hill, airport, etc) More fine drinking and eating chocolates.
Remedy Teas - (Capitol Hill, long walk/bus/cab) A very wide variety of tea, all loose leaf, available for in-shop consumption or purchase.
Sweet Iron - (Downtown) Proper Belgian waffles.
Teahouse Kuan Yin - (Wallingford, bus/cab) Asian style teas and supplies. Near Bastyr College so has a bit of a student vibe. Eclectic is the best way to describe the seating.
Top Pot Doughnuts - (Belltown, bus/cab/walk) Local doughnut chain. Try the pumpkin seasonal special.
Trabant Coffee & Chai - (Pioneer Square, U-District)
Dim Sum
Din Tai Fung (U-District, cab) International chain famous for soup dumplings. Not Recommended.
Honey Court - (ID, long walk/bus/cab) my Taiwanese friends like this place. I have had some excellent dim sum there but mixed luck with other dishes.
Imperial Garden Seafood - (Kent, cab) A long way to go but frequently worth it. Known for their dim sum in the morning and Peking duck in the evening. Get there just before 11:00am on Saturday or Sunday for best dim sum selections.
Jade Garden - (ID, long walk/bus/cab) probably the best known dim sum place in Seattle. It's crowded, busy, noisy and the food is generally "ok".
Diner
Lucky - (Belltown, bus/long walk/cab) Meh on the quality but open late.
Skillet - restaurants/skillet-diner-capitol-hill/ (Capitol Hill, bus/cab/long walk) I recommend the bacon jam (yes, you read that right).
French/Spanish
Grocery
City Target (downtown, walk) Target store on top, grocery store on the bottom
QFC - (several locations, none really in walking distance of the hotel)
Safeway - (several locations, none really in walking distance of the hotel)
Whole Foods - (several locations, none in walking distance of the hotel)
Uwajimaya - (ID, bus/cab/long walk) Asian grocery store.
Indian/Mediterranean/North African
International District
The ID is chock-full of restaurants specializing in a very wide variety of Asian foods. There's something interesting on almost every block.
Greenleaf - (Vietnamese)
Honey Court
Jade Garden
Samurai Noodle - A ramen house located on the East side of Uwajimaya.
Italian
La Fontana Sicillana - (Belltown, bus/cab/long walk)
Marcello - (Revena, cab/bus) worth the trip. Marcello and his brother are from Taras, Italy. They've adjusted their menu for American tastes but still have a considerable level of authenticity. This is not a red-sauce Italian-American restaurant.
Serafina - (SLU)
Dahlia Lounge
seafood (Belltown, walk/bus/cab)
Etta's - Seafood (Pike Place, walk/bus/cab)
Lola - Greek-inspired (Belltown, walk/bus/cab)
Palace Kitchen - Upscale American (Belltown, walk/bus/cab)
Serious Pie - high-end pizza (Belltown, walk/bus/cab)
Serious Biscuit - what Serious Pie turns into in the morning...brunch food
Seatown Seafood - (Pike Place, walk/bus/cab)
… and several more, all generally good
Slightly more off-beat. Several places scattered around. Best to check the website and see what he's up to.
Matt is likes to start high-end restaurants in unusual places. Reservations Absolutely Required. His restaurants include:
Sitka & Spruce (SLU) A high end restaurant located in a low-end strip mall on Eastlake, don't be put off by the neighboring Subway. Top Quality.
The Corson Building (GeorgeTown) The only 13 course traditional French dinner I have ever had was at The Corson Building. Expect to spend about $200.00 per person for a truly memorable once-in-a-lifetime experience.
Bar Sajor (Pioneer Square)
Mexican
Rositas - (green lake, cab/bus) Fresh corn tortillas made in the bar area.
Señor Moose - (Ballard, cab) Expect a long wait. The food is very much worth it.
Molecular Gastronomy
Pizza
MOD pizza - (about 1 block South, walk) fast, flavorful thin-crust pizza. Reasonably priced.
Pagliacci - (multiple locations) A successful local chain. Delivery is reasonable. Thin-ish crust but not NY style slices.
Zeek's - (multiple locations) Do not get this delivered. Go to the restaurant and eat it there. It does not travel well. Good pizza for a crowd.
Sandwich/Salad
Market Fresh (Pike Place)
Pear Deli - (Pike Place). Try the duck sandwich.
Specialtys - (multiple locations) reasonably quick, reasonably good sandwiches and pastries.
Seafood (not including Sushi)
(See also the Tom Douglas listing above)
Anthony's - (multiple locations)
Chinook's - (Fisherman's Terminal, cab)
Palisades - (West of Queen Anne, cab) Famous, busy, Expensive. I've not tried it.
Seattle has a lot of seafood restaurants. These last happen to be the best known and tend to be the easiest to get into.
Steak
Not generally in my budget. Listed here for completion.
Specialty Stores
Theo Chocolates - Local chocolate maker located in Fremont. Tours are available, register online.
Sushi options