help promote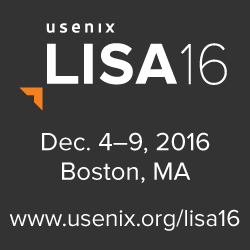 Get more
Help Promote graphics!
usenix conference policies
twitter
The Consilience Of Networking and Computing
Thursday, November 12, 2015 -

4:00pm

-

4:45pm
Dinesh G Dutt, Chief Scientist, Cumulus Networks
Abstract:
Historically, networking and computing have approached similar or sometimes even the same problems very differently. Consequently, network & server admins, and network & application developers have spoken different languages and inhabited different worlds. This has led to an inability for each to leverage the solutions of the other, whether it be simple package management, configuration and monitoring or even more advanced areas. Through real-life examples, this talk will show the discrepancies, solutions that can be commonly adapted across the two worlds, and a new breed of solutions that are a result of the consilience between networking and computing.
Dinesh G Dutt is Chief Scientist at Cumulus Networks. He has been in the networking industry for the past 15 years, most of it at Cisco Systems. Most recently, he was a Fellow at Cisco Systems. He has been involved in enterprise and data center networking technologies, including the design of many of the ASICs that powered Cisco's mega-switches such as Cat6K and the Nexus family of switches. He also has experience in storage networking from his days at Andiamo Systems and in the design of FCoE. He is a co-author of TRILL and VxLAN.
Open Access Media
USENIX is committed to Open Access to the research presented at our events. Papers and proceedings are freely available to everyone once the event begins. Any video, audio, and/or slides that are posted after the event are also free and open to everyone. Support USENIX and our commitment to Open Access.
Presentation Video
Presentation Audio