help promote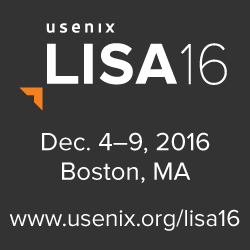 Get more
Help Promote graphics!
usenix conference policies
twitter
Alice Goldfuss
Alice Goldfuss is a Site Reliability Engineer at New Relic, where she spends her days wading through containers, comforting servers, and performing dark sacrifices to the network tier. You can find her on Twitter (@alicegoldfuss) ranting about feminism and posting pictures of spiders.