help promote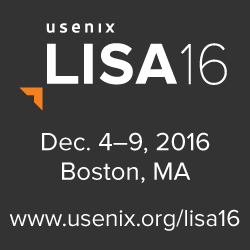 Get more
Help Promote graphics!
usenix conference policies
twitter
Making Every Hire Count—Data Driven Hiring!
Thursday, November 12, 2015 -

2:00pm

-

2:45pm
Chris Stankaitis, Pythian
Abstract:
Passion, drive, the ability to learn new skills quickly…. The 21st Century SRE/SysAdmin job posting is starting to look like it belongs on OKCupid rather than LinkedIn. While technology is still evolving it remains measurable. But with the focus moving to soft skills how do you compare one candidate to another? We will deconstruct this topic and take the "woo-woo" out of the hiring process.
Chris Stankaitis is a Manager for the Site Reliability Engineering group at Pythian, an organization providing Managed Services and Premium Consulting to companies whose data availability, reliability and integrity is critical to their business.
Chris is a key member of the hiring team for the Pythian SRE group and has participated in hundreds of candidate screenings and interviews over the past two years, resulting in the hiring of over 30 Site Reliability Engineers.
Open Access Media
USENIX is committed to Open Access to the research presented at our events. Papers and proceedings are freely available to everyone once the event begins. Any video, audio, and/or slides that are posted after the event are also free and open to everyone. Support USENIX and our commitment to Open Access.
BibTeX
@conference {208750,
author = {Chris Stankaitis},
title = {Making Every Hire {Count{\textemdash}Data} Driven Hiring!},
year = {2015},
address = {Washington, D.C.},
publisher = {USENIX Association},
month = nov
}

Presentation Video
Presentation Audio