help promote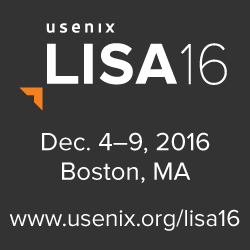 Get more
Help Promote graphics!
usenix conference policies
twitter
Chris Stankaitis
Chris Stankaitis is a Manager for the Site Reliability Engineering group at Pythian, an organization providing Managed Services and Premium Consulting to companies whose data availability, reliability and integrity is critical to their business.
Chris is a key member of the hiring team for the Pythian SRE group and has participated in hundreds of candidate screenings and interviews over the past two years, resulting in the hiring of over 30 Site Reliability Engineers.