help promote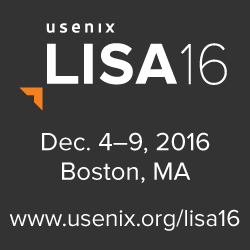 Get more
Help Promote graphics!
usenix conference policies
twitter
Submitting Papers and Posters
Paper and Poster Submission Rules
Submissions may only be submitted by an author, no third parties. Authors retain ownership of the copyright to their works as described in the Conference Submissions Policy.
Submissions whose purpose is to promote commercial products or services will be rejected.
Papers and poster abstracts may not be simultaneously submitted to other venues. Writing must be original and not previously published online or otherwise. If the content is similar to, or builds upon prior work, the author must cite that work and describe the differences.
The first page of each paper submission or poster abstract submission must include the name, affiliation, and email address of the author(s).
All paper submissions must be full papers, in draft form, 8–12 pages in length, including diagrams, figures, full references, and appendices. All poster abstracts must be 500 words or less.
All draft papers and poster abstracts must be submitted as PDFs via the Web form. Papers must be in two-column format, using 10-point type on 12-point (single-spaced) leading, with a maximum text block of 6.5" wide x 9" deep, with .25" inter-column space, formatted for 8.5" x 11" paper. Pages must be numbered, and figures and tables must be legible when printed. Templates are available for Microsoft Word and LaTeX. Papers not meeting these criteria will be rejected without review.

Paper and Poster Acceptance Details
All submitters will be notified of acceptance or rejection by June 5, 2015.
Authors of accepted papers will be assigned one or more shepherds who will read and offer advice on intermediate drafts before submission of the final paper. At least one author must present at the LISA conference, and the chosen presenter(s) must rehearse their presentation with their shepherd prior to the conference.
One author per accepted paper will receive a registration discount.
Final poster abstracts and papers must be submitted for publication by August 27, 2015, and completed posters are required by the start of the conference. Accepted presenters should ensure that they have enough time to acquire the necessary approvals through their organizations' Institutional Review Board (IRB) or similar process in time for the final paper submission deadline.
If any accepted presenters need an invitation letter to apply for a visa to attend the conference, please identify yourself as a presenter and include your mailing address in an email to conference@usenix.org as soon as possible. Visa applications can take at least 30 working days to process.
All accepted papers and poster abstracts will be available online to registered attendees before the conference. If your work should not be published prior to the event, please notify production@usenix.org when you submit your final copy.