help promote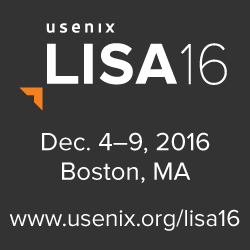 Get more
Help Promote graphics!
usenix conference policies
twitter
Venue, Hotel, and Travel
ATTENTION! The LISA15 hotel room block at the Washington Marriott Wardman Park is likely going to fill up, and the hotel is sold out surrounding the USENIX block. If you intend to stay at the hotel, please book your room ASAP!
Additionally, some sessions at LISA are filling up quickly. These sessions include some workshops and tutorials. Space is limited based on room size, so register now before all spots are gone.
The conference—and all activities unless otherwise noted—will be held at the Washington Marriott Wardman Park.
Hotel Reservation Discount Deadline: Thursday, October 15, 2015
Hotel
USENIX has negotiated special rates for conference attendees at the Washington Marriott Wardman Park. Please make your reservation as soon as possible by contacting the hotel directly and mentioning USENIX or LISA15 to get the special group rate.

Washington Marriott Wardman Park
2660 Woodley Road NW
Washington, D.C. 20008
202-328-2000
Special Attendee Room Rate
We have a block of rooms available for $239 per night single or double plus tax. This rate includes free in-room Wi-Fi.
Online Reservations
Book your room at the Washington Marriott Wardman Park at the special USENIX rate.
Room Sharing
Need a roommate at LISA15? Subscribe to the roomshare email list.
Parking
The Washington Marriott Wardman Park offers these parking options:
Valet Parking: $46 daily
Self Parking: $41 daily
Why should you stay in the conference hotel?
USENIX makes every effort to secure the very best hotel rates for our attendees. One way to reduce meeting room rental fees is via our designated hotel room block. However, when our room block is not 100% booked, we face significant financial penalties, which may ultimately force us to raise registration fees.
We encourage attendees to stay in the conference hotel and to identify themselves as USENIX conference attendees when making reservations. We recognize that our attendees have widely varying budgets and we do our best to ensure there are nearby low-cost options for accommodations.
Airports and Ground Transportation
Airports
Ronald Reagan Washington National Airport (DCA) 7 miles southwest of the hotel.
Dulles International Airport (IAD) 24 miles west of the hotel.
Baltimore/Washington International Airport (BWI) 34 miles north east of the hotel.
Transportation
Shuttle
The hotel does not have an airport shuttle. SuperShuttle serves all three airports and prices to/from the hotel range from $14 to $37 USD one-day, not including gratuity.
Taxi
Taxis can be hired outside each airport. Fares to/from the hotel should range from $30 to $90 USD one-way, not including gratuity.
Discount Car Rental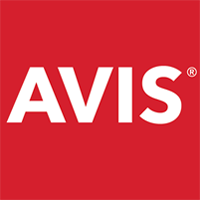 USENIX has partnered with Avis to provide discounts on car rentals for your trip to Washington, D.C.
Other Transportation Options
About Washington D.C.
For more information about Washington, D.C., please visit the Washington, D.C. Tourism and Visitors Bureau.
Traveling to LISA15 from outside the U.S.A.?
See detailed advice from the National Academies about visiting the United States.