help promote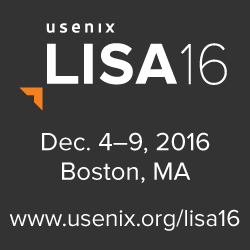 Get more
Help Promote graphics!
usenix conference policies
twitter
You are here
Home
»
An Introduction to Database as a Service with an Emphasis on OpenStack Using Trove, and Exploration of the Architecture and Internals
An Introduction to Database as a Service with an Emphasis on OpenStack Using Trove, and Exploration of the Architecture and Internals
Wednesday, November 11, 2015 -

2:00pm

-

2:45pm
Abstract:
This presentation provides a high level introduction to Database as a Service, and focuses on DBaaS with OpenStack Trove. It also presents an in depth exploration of the Trove architecture.

It helps answer such questions as "What are some major problems faced by IT and database users in the organization," "What are the benefits of DBaaS," "What is OpenStack Trove," "How does Trove relate to such things as Amazon RDS, MongoHQ, Heroku, DynamoDB, HP Cloud Relational Database and Rackspace Cloud Databases," "Should I offer DBaaS to my organization," and "Practical considerations in migrating to DBaaS."

It also explores such concepts as "How does Trove interact with other OpenStack services," "What are the various components of Trove," "What are guest agents," "How are requests to Trove processed," "How does Trove handle such activities as Backup and Restore, Clustering and Replication," and "How does Trove support multiple database types."
 
It presents some practical examples of benefits achieved in adopting DBaaS, shares learnings from the adoption process, and highlights some potential pitfalls. It helps the participant understand the internals and architecture of Trove and provides the participant with knowledge that would be useful in assessing, deploying and managing Trove in the enterprise. It concludes with a view of the road map of features for upcoming releases.
Amrith Kumar brings more than two decades of experience delivering industry-leading products for companies specializing in enterprise storage applications, fault tolerant high performance systems and massively parallel databases to Tesora, which he co-founded. Earlier, he served as vice president of technology and product management at Dataupia, maker of the Satori Data Warehousing platform, and Sepaton's director and general manager where he was responsible for the development of the core virtual tape library product. As a director of product development at Netezza, he managed end-to-end product delivery for all customers and prospects. Amrith studied mathematics at the University of Madras (India) and management at the Indian Institute of Management.
Open Access Media
USENIX is committed to Open Access to the research presented at our events. Papers and proceedings are freely available to everyone once the event begins. Any video, audio, and/or slides that are posted after the event are also free and open to everyone. Support USENIX and our commitment to Open Access.
Presentation Video
Presentation Audio