help promote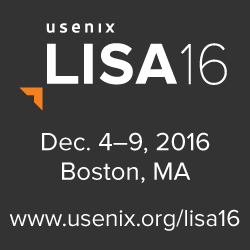 Get more
Help Promote graphics!
usenix conference policies
twitter
The Care and Feeding of a Community
Friday, November 13, 2015 -

2:45pm

-

3:30pm
Jessica Hilt, University of California, San Diego
Abstract:
Communities aren't just for socializing. Ideally, we all work in a strong, vibrant technical community that helps foster learning, lets us get our job done faster, and encourages us to share our successes. But what if we have a decentralized IT, a recent reorganization, or just don't have the ideal? Why should we want it and how do we get it?

This talk takes an enigmatic concept like "community building" and breaks it down to real steps and methodology of how to build a community from scratch, pitfalls of existing ones, and how to breathe life into the stagnant. 
Jessica Hilt is a geek socialite. She is the technical outreach and program analyst for the University of California San Diego. Prior to UCSD, she was the Director of Support & Training for CompleteCampaigns.com and Aristotle, Inc. She helps with RailsBridge San Diego, which teaches women how to code in Ruby on Rails. She is passionate about users, community building, and minorities in tech. In her "spare" time, she writes fiction and teaches creative writing. 
Open Access Media
USENIX is committed to Open Access to the research presented at our events. Papers and proceedings are freely available to everyone once the event begins. Any video, audio, and/or slides that are posted after the event are also free and open to everyone. Support USENIX and our commitment to Open Access.
BibTeX
@conference {208719,
author = {Jessica Hilt},
title = {The Care and Feeding of a Community},
year = {2015},
address = {Washington, D.C.},
publisher = {USENIX Association},
month = nov
}

Presentation Video
Presentation Audio