help promote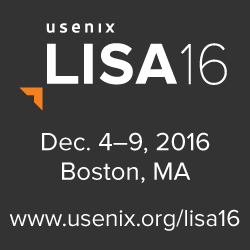 Get more
Help Promote graphics!
usenix conference policies
twitter
My First Year at Chef: Measuring All the Things
Wednesday, November 11, 2015 -

4:45pm

-

5:30pm
Abstract:
So what happens when you're brought in to a team and asked to "introduce a metrics culture" or "measure all the things?" This talk will cover just that: how to assess the state of affairs in your team or organization regarding measurement, how to decide what things to measure for maximum impact, and how to best communicate and iterate those measurements throughout the journey. The talk will cover these topics using my own journey at Chef as well as journeys I see at other companies that I meet and consult with. 
Nicole Forsgren, PhD, is the Director of Organizational Performance & Analytics at Chef. She is an academic partner at the Social Analytics Institute at Clemson University and received her PhD in Management Information Systems and Masters in Accounting from the University of Arizona. She is an expert in IT adoption and use, DevOps impacts, and communication and knowledge management practices, particularly among technical professionals. Her background spans analytics, enterprise storage, cost allocation, user experience, and systems design and development. She is a LISA past chair, featured speaker at industry and academic events, and is involved in women in technology initiatives.
Open Access Media
USENIX is committed to Open Access to the research presented at our events. Papers and proceedings are freely available to everyone once the event begins. Any video, audio, and/or slides that are posted after the event are also free and open to everyone. Support USENIX and our commitment to Open Access.
BibTeX
@conference {208714,
author = {Nicole Forsgren},
title = {My First Year at Chef: Measuring All the Things},
year = {2015},
address = {Washington, D.C.},
publisher = {USENIX Association},
month = nov
}

Presentation Video
Presentation Audio