help promote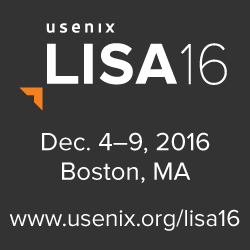 Get more
Help Promote graphics!
usenix conference policies
twitter
Nicole Forsgren
Nicole Forsgren, PhD, is the Director of Organizational Performance & Analytics at Chef. She is an academic partner at the Social Analytics Institute at Clemson University and received her PhD in Management Information Systems and Masters in Accounting from the University of Arizona. She is an expert in IT adoption and use, DevOps impacts, and communication and knowledge management practices, particularly among technical professionals. Her background spans analytics, enterprise storage, cost allocation, user experience, and systems design and development. She is a LISA past chair, featured speaker at industry and academic events, and is involved in women in technology initiatives.