help promote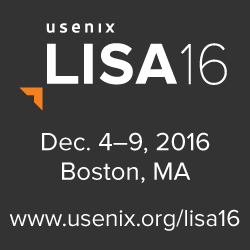 Get more
Help Promote graphics!
usenix conference policies
Realtime High-Speed Network Traffic Monitoring Using ntopng
Wednesday, November 12, 2014 -

3:00pm

-

3:15pm
Authors:
Luca Deri, IIT/CNR and ntop; Maurizio Martinelli, IIT/CNR; Alfredo Cardigliano, ntop
Awarded Best Paper!
Abstract:
Monitoring network traffic has become increasingly challenging in terms of number of hosts, protocol proliferation and probe placement topologies. Virtualised environments and cloud services shifted the focus from dedicated hardware monitoring devices to virtual machine based, software traffic monitoring applications. This paper covers the design and implementation of ntopng, an open-source traffic monitoring application designed for high-speed networks. ntopng's key features are large networks real-time analytics and the ability to characterise application protocols and user traffic behaviour. ntopng was extensively validated in various monitoring environments ranging from small networks to .it ccTLD traffic analysis.
Open Access Media
USENIX is committed to Open Access to the research presented at our events. Papers and proceedings are freely available to everyone once the event begins. Any video, audio, and/or slides that are posted after the event are also free and open to everyone. Support USENIX and our commitment to Open Access.
Presentation Video
Presentation Audio
BibTeX
@inproceedings {186511,
author = {Luca Deri and Maurizio Martinelli and Alfredo Cardigliano},
title = {Realtime High-Speed Network Traffic Monitoring Using ntopng},
booktitle = {28th Large Installation System Administration Conference (LISA14)},
year = {2014},
isbn = {978-1-931971-17-1},
address = {Seattle, WA},
pages = {78--88},
url = {https://www.usenix.org/conference/lisa14/conference-program/presentation/deri-luca},
publisher = {{USENIX} Association},
}