help promote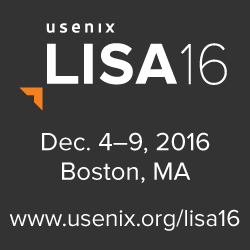 Get more
Help Promote graphics!
usenix conference policies
twitter
Scott Garman
Scott Garman is a Senior Engineer at Puppet Labs focused on using Puppet to manage enterprise network infrastructure. He has previous experience as an embedded Linux developer and technical evangelist at Intel's Open Source Technology Center, and has presented at many conferences and events, including the Linux Foundation's LinuxCon and Embedded Linux Conferences, LinuxFest Northwest, Open Source Bridge, and local user group events in his hometown of Portland, Oregon.