help promote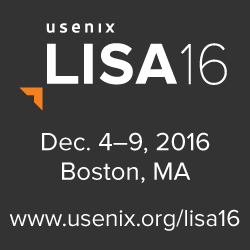 Get more
Help Promote graphics!
usenix conference policies
twitter
Rick Sherman
Rick Sherman (Shermdog) is a Senior Engineer at Puppet Labs driving the expansion of Network Platforms and Services. Prior to joining Puppet Labs he worked at Juniper Networks supporting Identity and Policy management, and providing automation frameworks for network engineers. Rick is passionate about bridging the DevOps gap in networking and moving the industry forward. Based in St. Louis, he prefers to communicate via animated gifs and movie-related memes.