help promote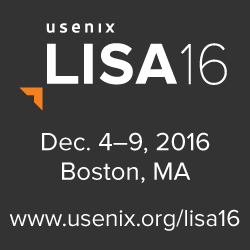 Get more
Help Promote graphics!
usenix conference policies
twitter
Geoff Halprin
Geoff has over 25 years experience in the IT industry, in roles including developer, Head of Development, system administrator, system architect, troubleshooter, Principal Consultant, Director of Network Operations, and CIO. Most recently, he has been working in a large Telco facing the problems of DevOps adoption first hand. In his spare time he drinks a lot of whisky. There may be a correlation.