help promote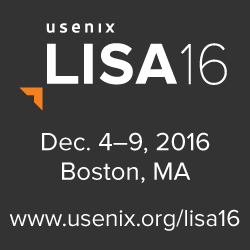 Get more
Help Promote graphics!
usenix conference policies
twitter
David Parter
David is the IT Director for the University of Wisconsin-Madison Computer Sciences Department, where he was a senior system administrator and Associate Director. In addition to IT leadership within the CS Department, he is an active participant in campus-level IT leadership and governance. David was Program Chair for LISA '99, and served on the SAGE Executive Committee and the LOPSA Board of Directors. He is also a hockey player and referee, and a private pilot.