help promote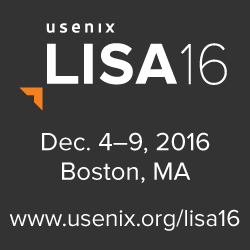 Get more
Help Promote graphics!
usenix conference policies
twitter
Connie-Lynne Villani
With degrees in both Electrical Engineering and Theater Management, Connie-Lynne brings 20 years of System Engineering experience to the table, as well as a keen understanding of how to handle drama in the workplace. In addition to founding and managing Groupon's first SRE team, Connie-Lynne has worked at Linden Lab, Yahoo, and Caltech, but admits that her most fun position is servng as a board member for the Grilled Cheese Invitational, an annual food festival celebrating all things cheesy.