help promote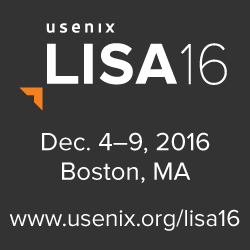 Get more
Help Promote graphics!
usenix conference policies
twitter
Chris St. Pierre
Chris St. Pierre is serving the twelfth year of a life sentence of hard labor at the command line. Currently he works as an OpenStack developer at Cisco Systems, with upstream contributions to a variety of OpenStack and StackForge projects including Nova, Glance, Horizon, and Rally. He is a Rally core reviewer.
Before escaping to software engineering, Chris spent over a decade as a systems administrator. He is one of the primary contributors to Bcfg2, the best configuration management system you've never used.