help promote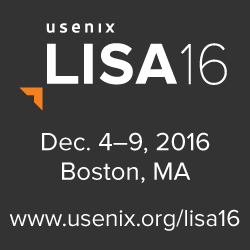 Get more
Help Promote graphics!
usenix conference policies
twitter
Alison Chaiken
Alison Chaiken has been working with and contributing to systemd as part of her work on automotive Linux systems programming at Mentor Graphics' Embedded Software Division. She has given several presentations about systemd, most notably at the 2015 meetings of the Southern California Linux Expo and the Embedded Linux Conference.