help promote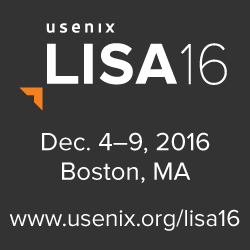 Get more
Help Promote graphics!
usenix conference policies
twitter
Adam Compton
Adam has been in the system administration field for over a decade, and worked with a wide variety of software and services in various industries. He, along with others at Quantcast, contributed a white paper to the Ganglia project's O'Reilly book. He is particularly interested in the areas of configuration management and systems automation, such as building robust, self-healing and self-managing systems. He also knows some great card tricks.