help promote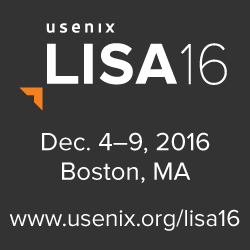 Get more
Help Promote graphics!
usenix conference policies
twitter
Open-Source DoS Testing and Defense
Thursday, November 12, 2015 -

11:00am

-

11:45am
Abstract:
Denial of Service attacks are becoming more and more common. Whether it's chaotic actors doing it "for the lulz," hacktivists looking to make a political point, or economically-motivated adversaries out to cost you money, DoS attacks are disruptive and costly.

In this talk, Christian Ternus will draw on his expertise as an adversarial security researcher for Akamai to talk about these attacks. We'll touch on:
Knowing your weak points

Common types of attack

Open-source tools for testing

Easy defensive measures

The harder tradeoffs
Defending against attacks needn't be complicated or expensive: a few simple measures can make you much safer. Let's talk about how.
Christian Ternus is a security architect with Akamai's Adversarial Resilience team, working on system design, threat analysis, and human factors in security. He graduated from MIT and previously worked in kernel security and mobile health-tech. He's spoken at industry conferences including OSCON and SOURCE Boston, and organized Akamai's Humanity in Security miniconference. In 2014, he rode a motorcycle 20,000 miles overland from Boston to the tip of South America.
BibTeX
@conference {208744,
author = {Christian Ternus},
title = {Open-Source DoS Testing and Defense},
year = {2015},
address = {Washington, D.C.},
publisher = {{USENIX} Association},
month = nov,
}