help promote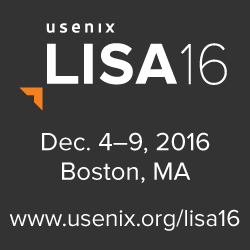 Get more
Help Promote graphics!
usenix conference policies
twitter
The Next Generation Cloud: Unleashing the Power of the Unikernel
Thursday, November 12, 2015 -

2:45pm

-

3:30pm
Russell Pavlicek, Xen Project Evangelist
Abstract:
Docker & containers have sparked much excitement over the concept of small, easily deployable VMs. But unikernels create even smaller VMs with much higher security than container-based solutions. The next generation cloud can leverage unikernels to do more in a smaller footprint while actually increasing overall security, while the cloud model will expand to include the concept of transient microservices.
Currently employed by Citrix as the Evangelist for Xen Project, Russell has spent two decades evangelizing Open Source. Since his introduction to Linux in 1995, he has relentlessly promoted the concept of Open Source to anyone who would listen.
He has over 150 pieces published, including columns for Infoworld and Processor magazines and one book. He has spoken at over 75 Open Source conferences, including most of the biggest Linux conferences in North America.
Open Access Media
USENIX is committed to Open Access to the research presented at our events. Papers and proceedings are freely available to everyone once the event begins. Any video, audio, and/or slides that are posted after the event are also free and open to everyone. Support USENIX and our commitment to Open Access.
BibTeX
@conference {208735,
author = {Russell Pavlicek},
title = {The Next Generation Cloud: Unleashing the Power of the Unikernel},
year = {2015},
address = {Washington, D.C.},
publisher = {USENIX Association},
month = nov
}

Presentation Video
Presentation Audio