help promote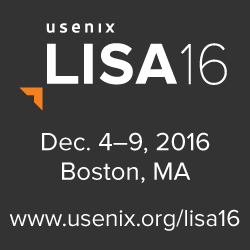 Get more
Help Promote graphics!
usenix conference policies
twitter
Q&A Video Only
Abstract:
Note: The video of the Q&A portion of this presentation is available on this page. Go to the main presentation page to watch that video.
James Mickens is a struggling computer scientist who is actively trying to become better at life. James Mickens has never won a Turing Award, a Fields Medal, or a game of Scrabble. His recent attempt to get Ubuntu to recognize his wireless card led to an unprecedented sequence of 73 kernel panics followed by what the Seattle fire department described as "the instant sublimation of his wi-fi card into molten, vengeful hate." James Mickens is unmarried and likely to stay that way. His acoustic guitar currently has six broken strings, and it is well-known that you need at least one string to play the blues.
BibTeX
@conference {208636,
author = {James Mickens},
title = {{Q\&A} Video Only},
year = {2015},
address = {Washington, D.C.},
publisher = {USENIX Association},
month = nov
}

Presentation Video