help promote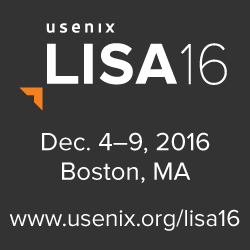 Get more
Help Promote graphics!
usenix conference policies
twitter
One Year after the Launch of the U.S. Digital Service: What's Changed?
Wednesday, November 11, 2015 -

9:00am

-

10:30am
Mikey Dickerson, U.S. Digital Service
Thurgood Marshall Ballroom
Abstract:
Each year, the Federal Government spends more than $80 billion on information technology. Too often, these projects are over budget, behind schedule, or on-track to fail. But the stakes couldn't be higher. Millions rely on the basic services these systems support—like care to disabled veterans, health insurance to those who have never had it, and loans to first-generation college students.

The U.S. Digital Service is partnering the best talent from the private sector with dedicated professionals already in public service to transform the way government works for the people it serves. Mikey will talk about how this work is going and how you can help.
In 2013, Mikey Dickerson joined what became known as the "ad hoc" team, tasked with rescuing HealthCare.gov after its disastrous launch on October 1. In August 2014, President Obama established the United States Digital Service and tapped Mikey to serve as the Administrator to see if the strategy that succeeded at pulling Healthcare.gov out of the fire could be applied to other government problems.
Prior to his service in government, Mikey worked in Site Reliability Engineering at Google from 2006 to 2014. He took a brief hiatus in 2008 and 2012 to work on the presidential campaigns, and in 2012 helped write software and oversee computer systems for several programs, including the critical "get out the vote" campaign.
Open Access Media
USENIX is committed to Open Access to the research presented at our events. Papers and proceedings are freely available to everyone once the event begins. Any video, audio, and/or slides that are posted after the event are also free and open to everyone. Support USENIX and our commitment to Open Access.
BibTeX
@conference {208763,
author = {Mikey Dickerson},
title = {One Year after the Launch of the {U.S}. Digital Service: {What{\textquoteright}s} Changed?},
year = {2015},
address = {Washington, D.C.},
publisher = {USENIX Association},
month = nov
}

Presentation Video
Presentation Audio