help promote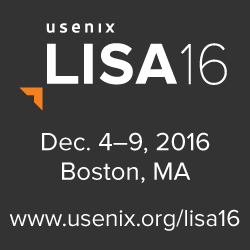 Get more
Help Promote graphics!
usenix conference policies
twitter
Iterative Traffic Engineering in Changing Internet Economics
Friday, November 13, 2015 -

2:45pm

-

3:30pm
Tom Daly, VP, Infrastructure, Fastly
Abstract:
The physical, logical, and economic topology of the Internet is ever changing due to new network to network interconnections, the planned or accidental disconnection of existing interconnections, and the ever growing needs for more network capacity. As a multi-Terabit traffic source, Fastly must regularly evaluate its needs for network capacity against performance and operating costs. This talk will examine the capacity planning models, scalability concerns, and economic drivers used to make key business decisions regarding connectivity, emphasizing the needs for metrics collection, analysis, and constant iterative tuning involving a distributed, international team.
Tom Daly is Vice President of Infrastructure at Fastly. He was formerly CTO and co-founder of Dynamic Network Services ("DYN"). Tom joined Fastly with 15 years of network engineering and infrastructure-building experience. He serves as a member of Worcester Polytechnic Institute's Engineering Department advisory board. Tom has a B.S. in Electrical and Computer Engineering from Worcester Polytechnic Institute and an MBA from Bentley University.
BibTeX
@conference {208717,
author = {Tom Daly},
title = {Iterative Traffic Engineering in Changing Internet Economics},
year = {2015},
address = {Washington, D.C.},
publisher = {USENIX Association},
month = nov,
}