help promote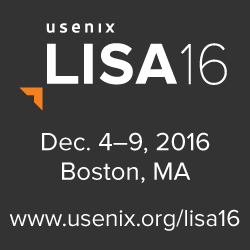 Get more
Help Promote graphics!
usenix conference policies
Jennifer Davis
Website Maintenance Alert
Due to scheduled maintenance, the USENIX website will not be available on Tuesday, December 17, from 10:00 am to 2:00 pm Pacific Daylight Time (UTC -7). We apologize for the inconvenience.
If you are trying to register for Enigma 2020, please complete your registration before or after this time period.
Jennifer has years of experience improving platform development efficiency through building reliable large scale services, reducing complexity of product implementation, and automation of infrastructure. As a Chef Automation Consulting Engineer, she helps companies discover their own best practices. Prior to joining Chef, she was a lead service engineer at Yahoo! within cloud platform services supporting the multi-tenant Hadoop environment and Sherpa. She is also a sparkly devops princess that is passionate about increasing diversity in tech. She doesn't play favorites for programming languages or editors, but her favorite board game is Waterdeep.