help promote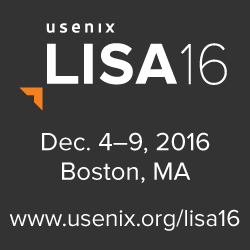 Get more
Help Promote graphics!
usenix conference policies
Chris Stankaitis
Chris Stankaitis is a Team Lead for the Enterprise Infrastructure Services group at Pythian, an organization providing Managed Services and Project Consulting to companies whose data availability, reliability and integrity is critical to their business.
Chris has spent the past 18 years in the systems administration field with primary goal and focus on designing and building systems with the highest reliability, availability, and scalability. His experience spans many industries from ISP/Telco, to financial to social media.
In his current role, Chris manages a team of Enterprise Infrastructure Consultants, providing leadership and direction to his team, and the many clients he is privileged to work with everyday.