help promote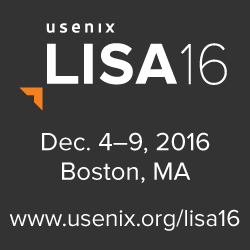 Get more
Help Promote graphics!
usenix conference policies
Linux NFSv4.1 Performance Under a Microscope
Ming Chen, Stony Brook University; Dean Hildebrand, IBM Research—Almaden; Geoff Kuenning, Harvey Mudd College; Soujanya Shankaranarayana, Stony Brook University; Vasily Tarasov, Stony Brook University and IBM Research—Almaden; Arun O. Vasudevan and Erez Zadok, Stony Brook University; Ksenia Zakirova, Harvey Mudd College
LISA16 Open Access Sponsored by Bloomberg
Open Access Media
USENIX is committed to Open Access to the research presented at our events. Papers and proceedings are freely available to everyone once the event begins. Any video, audio, and/or slides that are posted after the event are also free and open to everyone. Support USENIX and our commitment to Open Access.
BibTeX
@conference {208951,
author = {Ming Chen and Dean Hildebrand and Geoff Kuenning and Soujanya Shankaranarayana and Vasily Tarasov and Arun O. Vasudevan and Erez Zadok and Ksenia Zakirova},
title = {Linux {NFSv4.1} Performance Under a Microscope},
year = {2014},
isbn = {978-1-931971-17-1},
address = {Seattle, WA},
pages = {146},
publisher = {USENIX Association},
month = nov
}