help promote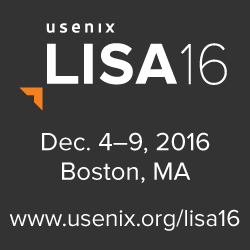 Get more
Help Promote graphics!
usenix conference policies
Software is Eating the Network: SDN and Devops
Friday, November 14, 2014 -

9:00am

-

9:45am
John Willis, Stateless Networks
Abstract:
In 2011, Marc Andreessen made his now famous statement, "Software is Eating the World". It's most recent appetite is the networking part of the world. Similar to what has been happening in the past decade for server configuration and administration, networking is being redefined by similar abstractions. One of the biggest disruptors is Software Defined Networking. In this presentation we will explore a few of these new abstractions in terms of what they are, how they work and why you should care. We will also explore the overlap between SDN and Devops. If you are looking for a good overview on SDN, Network Virtualiztion, NFV, and White Box Switches, this is the presentation for you.
John Willis is the VP of Customer Enablement for Stateless Networks. Willis, a 30-year systems management veteran, joined Stateless Networks from Dell where he was Chief DevOps evangelist. Willis, a noted expert on agile philosophies in systems management, came to Dell as part of their Enstratius acquisition. At Enstratius, Willis was the VP of Customer Enablement responsible for product support and services for the multi-cloud management platform. During his career, he has held positions at Opscode and also founded Gulf Breeze Software, an award-winning IBM business partner specializing in deploying Tivoli technology for the enterprise. Willis has authored six IBM Redbooks for IBM on enterprise systems management and was the founder and chief architect at Chain Bridge Systems. He is also a co-author of the "Devops Cookbook" and the upcoming "Network Operations" published by O'Reilly.
Open Access Media
USENIX is committed to Open Access to the research presented at our events. Papers and proceedings are freely available to everyone once the event begins. Any video, audio, and/or slides that are posted after the event are also free and open to everyone. Support USENIX and our commitment to Open Access.
Presentation Video
Presentation Audio