help promote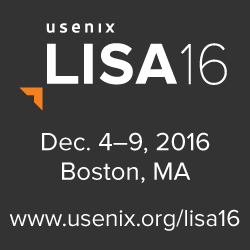 Get more
Help Promote graphics!
usenix conference policies
DON'T PANIC: Managing Incident Response
Friday, November 14, 2014 -

2:00pm

-

3:30pm
Abe Singer, Laser Interferometer Gravitational Wave Observatory, Caltech
Abe Singer is the Chief Security Officer for the Laser Interferometer Gravitational Wave Observatory and the LIGO Scientific Collaboration, and formerly the Chief Security Officer of the San Diego Supercomputer Center. At times he has been a programmer, system administrator, security geek, consultant, and expert witness. He is based at the California Institute of Technology in Pasadena.
Description:
An intruder is wreaking havoc, management is breathing down your neck and reporters are calling. How do you deal with an incident and figure out what is actually going on and what to do about it? Do you have the things you need to quickly and effectively respond without making it worse? This tutorial will cover the incident response from the moment the alarm goes off to cleaning up afterward, communicating with management, and most important, what you have to prepare long before the incident happens. The presenter will draw on examples from his experiences responding to some high-profile intrusions.
Who should attend:
IT security people, system administrators
Take back to work:
How to prepare for security incidents. How to investigate and respond to incidents without panic. How to approach handling a large incident with multiple responders.
Topics include:
Security threats (attackers)
Incident response goals
Preparing for incidents
The alert: first notice
Investigating
Responding
Recovering