help promote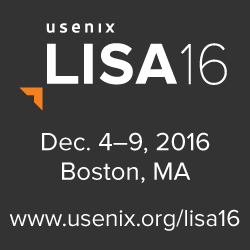 Get more
Help Promote graphics!
usenix conference policies
Building a "Multi-Landlord" Public Cloud
Thursday, November 13, 2014 -

4:45pm

-

5:30pm
Peter Desnoyers, Northeastern University
Abstract:
The Massachusetts Open Cloud is a collaboration between five universities, over a dozen industry partners, and the state of Massachusetts to establish a new model of cloud computing. In this model, independent providers offer unbundled services such as compute and storage within a single framework, providing much wider customer choice than existing single-provider clouds while lowering barriers to new and innovative cloud technologies.
What is the Mass. Open Cloud? What are our goals, who are our partners, and what are our plans? This and more will be discussed in our talk, as we describe a vision for the future of cloud computing in which economies of scale coexist peacefully with opportunities for individual innovation.
Peter Desnoyers is a member of the Mass Open Cloud leadership team and an associate professor at Northeastern University, where his work has focused on operating systems, flash storage, and most recently cloud computing. He holds a PhD from UMass (2008) and a BS and MS from MIT (1988); in the intervening years he worked at companies ranging from Apple to VMware.
Orran Krieger is the founder of the Mass Open Cloud and a research professor at BU, where he is founding directory for the Center for Cloud Innovation. He spent five years at VMware architecting the vCloud project, before which he was a researcher and manager at IBM T.J. Watson, leading the Advanced Operating System Research Department. He holds a PhD and MASc in Electrical Engineering from the University of Toronto.
Open Access Media
USENIX is committed to Open Access to the research presented at our events. Papers and proceedings are freely available to everyone once the event begins. Any video, audio, and/or slides that are posted after the event are also free and open to everyone. Support USENIX and our commitment to Open Access.
Presentation Video
Presentation Audio