help promote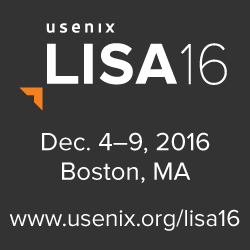 Get more
Help Promote graphics!
usenix conference policies
Submitting Papers and Posters
Paper Submission Details
Authors must submit one of the following:
Full papers, in draft form, 8–18 pages in length, including diagrams, figures, references, and appendices
Extended abstracts of 4–8 pages in length

A brief outline of the final paper should be attached to extended abstract submissions.
Extended abstracts must contain sufficient technical detail for review.
Submissions must be in two-column format, using 10-point type on 12-point (single-spaced) leading, with a maximum text block of 6.5" wide x 9" deep, with .25" inter-column space, formatted for 8.5" x 11" paper. Papers not meeting these criteria will be rejected without review, and no deadline extensions will be granted for reformatting. Pages should be numbered, and figures and tables should be legible when printed, without requiring magnification.

General Submission Rules:
All submissions must be electronic, in PDF only, via the Web form. The Web form will ask for contact information for the paper and allows for the submission of your full paper file. Please do not email submissions.
The first page of each submission must include the name, affiliation, and email address of the author(s). (LISA reviewing is single blind.)
Authors should make sure that their submission prints properly on U.S.-style 8.5" x 11" paper.
Submissions should include a list of appropriate topic keywords or tags above the body text of the draft paper, e.g. "Tags: security, research, IPv6." Suggested tags include DevOps, networking, infrastructure, security, research, case study, backups, configuration management, database, Web, printing, filesystem, authentication, and VMs. Authors may include additional tags as well.
Submissions must include full references or they will not be considered. The author must also describe the differences between prior work and their own. Full references are strongly advised for draft papers.
Submissions whose main purpose is to promote a commercial product or service will not be accepted.
Submissions may be submitted only by an author of the paper. No third-party submissions will be accepted.
All accepted papers must be presented at the LISA conference by at least one author. The author(s) will give a 20-minute presentation immediately followed by a 10-minute Q&A session.
Authors should ensure that they have enough time to acquire the necessary approvals through their organizations' Institutional Review Board (IRB) or similar process in time for the final paper submission deadline (see below for deadline).
One author per paper will receive a registration discount.
The author(s) of an accepted paper must provide a final paper for publication in the conference proceedings. Final papers should be 8–18 pages long, including diagrams, figures, references, and appendices. Complete instructions will be sent to the authors of accepted papers. To aid authors in creating a paper suitable for the LISA audience, authors of accepted proposals will be assigned one or more shepherds to help with the process of completing the paper. The shepherds will read one or more intermediate drafts and provide advice and assistance, as needed, before the authors complete the final draft. Accepted authors will be expected to make a dress rehearsal presentation with their shepherd prior to the conference.
All accepted papers will be available online to registered attendees before the conference. If your paper should not be published prior to the event, please notify production@usenix.org. The papers will be available online to everyone beginning on November 9, 2014.
Papers may not be simultaneously submitted to other venues. Writing must be original, not previously published online or otherwise. A major mission of the USENIX Association is to provide for the creation and dissemination of new knowledge. In order to facilitate this process, USENIX allows authors to retain ownership of the copyright to their works. See the USENIX Conference Submissions Policy for details. Questions? Contact your program chair, lisa14chair@usenix.org, or the USENIX office, submissionspolicy@usenix.org.
Authors will be notified by May 23, 2014, whether their papers have been accepted. The final papers are due August 19, 2014.
If your paper is accepted and you need an invitation letter to apply for a visa to attend the conference, please contact conference@usenix.org as soon as possible. (Visa applications can take at least 30 working days to process.) Please identify yourself as a presenter and include your mailing address in your email.
Poster Submissions
Please email your one-page poster abstract (500 words or less) to lisa14posters@usenix.org. Completed posters will be required by the start of the conference.
All paper and poster submissions are due by 11:59 p.m. PDT on April 18, 2014. Deadline Extended!