help promote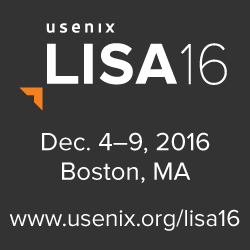 Get more
Help Promote graphics!
usenix conference policies
twitter
Tom Perrine
Tom Perrine has been a system administrator for over 30 years and helped create LOPSA. He's built systems for the intelligence community, consulted for law enforcement and been the CSO of a national lab. He has spoken at USENIX, DEFCON, testified for Congress, and was an HTCIA Investigator of the Year. He's now an Enterprise Architect for Playstation where he concentrates on global IT infrastructure.