help promote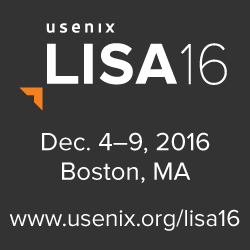 Get more
Help Promote graphics!
usenix conference policies
twitter
Todd Palino
Todd is a Staff Site Reliability Engineer at LinkedIn, tasked with keeping the largest deployment of Apache Kafka, Zookeeper, and Samza fed and watered. He is responsible for architecture, day-to-day operations, and tools development, including the creation of an advanced monitoring and notification system. Previously, Todd was a Systems Engineer at Verisign, developing service management automation for DNS, networking, and hardware management, as well as managing hardware and software standards across the company.