help promote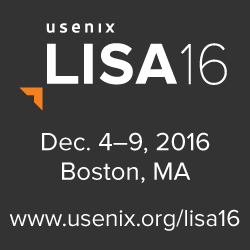 Get more
Help Promote graphics!
usenix conference policies
twitter
Scott Cromar
Scott Cromar is an experienced IT manager who still remembers what it was like to step into his first leadership position from a technical role. He has assembled diverse, multifunctional, globally distributed operational teams for several employers over his career, and he enjoys the challenge of creating a team from a group of talented individuals.