help promote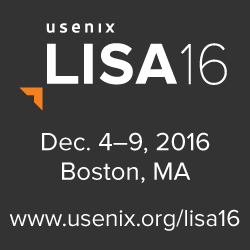 Get more
Help Promote graphics!
usenix conference policies
twitter
Kripa Krishnan
Kripa Krishnan is a Technical Program Director at Google and has led Google's Disaster Recovery Program (DiRT) and related efforts for ~9 years. She also heads up the Google Cloud Product Operations Group. Her work in Google has included Privacy and Security initiatives in Google Apps and new gTLDs program. Prior to Google, she worked with the Telemedicine Program of Kosovo and ran a theater and performing arts organization in India for several years.