help promote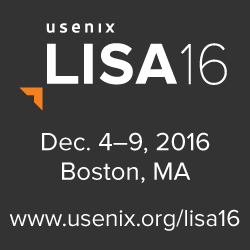 Get more
Help Promote graphics!
usenix conference policies
twitter
John Mechalas
John has worked for Intel since 1994, spending most of those years as a UNIX systems administrator and systems programmer, supporting a large design engineering environment, web and database servers, and UNIX and Windows integration. He is now an application engineer working primarily with security technologies. John lives near Portland, Oregon, with his wife, dogs, and cats. In his free time, he does photography and performs improvisational comedy.