help promote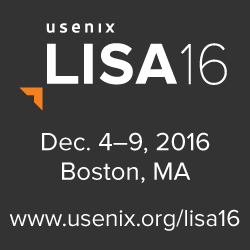 Get more
Help Promote graphics!
usenix conference policies
twitter
Jez Humble
Website Maintenance Alert
Due to scheduled maintenance, the USENIX website will not be available on Tuesday, December 17, from 10:00 am to 2:00 pm Pacific Daylight Time (UTC -7). We apologize for the inconvenience.
If you are trying to register for Enigma 2020, please complete your registration before or after this time period.
Jez Humble is a vice president at Chef, a lecturer at UC Berkeley, and co-author of the Jolt Award winning Continuous Delivery, published in Martin Fowler's Signature Series, and Lean Enterprise, in Eric Ries' Lean series. He has worked as a software developer, product manager, executive, consultant and trainer across a wide variety of domains and technologies. His focus is on helping organizations deliver valuable, high-quality software frequently and reliably through implementing effective engineering practices.