help promote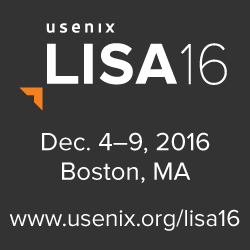 Get more
Help Promote graphics!
usenix conference policies
twitter
Jeff Darcy
Jeff Darcy has been a UNIX/Linux developer since 1989, with a focus on network and distributed file systems. These have included NFS since version 2, MPFS, Lustre, and—most recently—GlusterFS. Jeff is currently the technical lead for the next major version of GlusterFS, from an undisclosed location at Red Hat.