help promote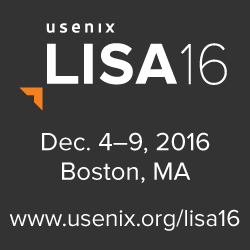 Get more
Help Promote graphics!
usenix conference policies
twitter
Elizabeth K. Joseph
Elizabeth K. Joseph is a Systems Administrator at HP working on the OpenStack Infrastructure team which runs the fully open source infrastructure built for OpenStack development. She also does work in the Ubuntu community and is the co-author of the 8th edition of The Official Ubuntu Book. At home in San Francisco, she serves on the Board of Directors for Partimus, a non-profit providing Linux-based computers to schools in need.