help promote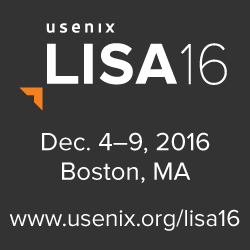 Get more
Help Promote graphics!
usenix conference policies
twitter
Doug Hughes
Doug Hughes has a B.E. in Computer Engineering from Penn State University, and has had various positions in computing from G.E. Aerospace, Auburn University College of Engineering, and Global Crossing to his current position at D.E. Shaw Research. He currently leads a small multi-national team that is responsible for all things infrastructure, from the datacenter to clusters, storage, and networking.