help promote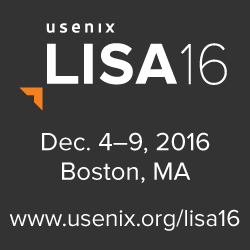 Get more
Help Promote graphics!
usenix conference policies
twitter
Daniel Walsh
Daniel Walsh has worked in the computer security field for over 30 years. Dan joined Red Hat in August 2001. Dan leads the RHEL Docker enablement team since August 2013, but has been working on container technology for several years. He has led the SELinux project, concentrating on the application space and policy development. Dan helped developed sVirt, Secure Virtualization. He also created the SELinux Sandbox, the Xguest user and the Secure Kiosk. Previously, Dan worked Netect/Bindview's on Vulnerability Assessment Products and at Digital Equipment Corporation working on the Athena Project, AltaVista Firewall/Tunnel (VPN) Products. Dan has a BA in Mathematics from the College of the Holy Cross and a MS in Computer Science from Worcester Polytechnic Institute.