help promote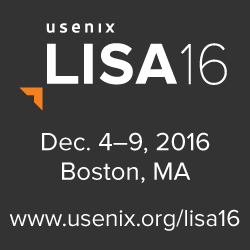 Get more
Help Promote graphics!
usenix conference policies
twitter
Daniel Cordes
Daniel Cordes is release engineering manager at Portware LLC, coordinating a continuous delivery approach to its trading software. He has ten years of systems administration/devops experience in the financial sector and the enterprise, prior to which he was in graduate study at Columbia University for political theory. He has previously presented on release configuration topics at USENIX.