help promote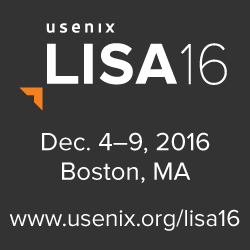 Get more
Help Promote graphics!
usenix conference policies
twitter
CJ Estel
CJ Estel has 15 years experience as a MySQL database administrator that overlaps with a number of years of Systems Administration. CJ has managed databases and systems that are Highly Available (HA) and involve replication and availability across multiple datacenters. CJ joined CoverMyMeds in May of 2014 to embark on a journey of migrating from Microsoft SQL Server to PostgreSQL.