help promote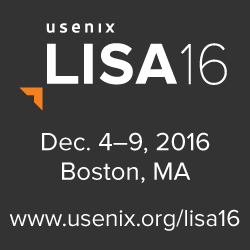 Get more
Help Promote graphics!
usenix conference policies
twitter
Bill Fraser
Bill Fraser is a Principal Consultant for Site Reliability Engineering at Pythian, an organization providing Managed Services and Project Consulting to companies whose data availability, reliability, and integrity are critical to their business.
With almost 15 years of experience, a strong background in systems architecture and design, and expertise in automation, high availability and service discovery, Bill is well positioned to speak about what works (or doesn't) as teams adapt to increasingly complex infrastructure.